Closed Date:
December 31, 2020
Content:
Lai Yew Seng Pte Ltd (LYS)is exclusive distributor in Singapore for ATG Access Ltd – UK leading engineering company to design, manufacturing and supply HVM(Hostile Vehicle Mitigation) System -Bollards, Road blocker, Barriers. We are also licensed manufacturer for ATG Access.
We have done various projects to protect national critical infrastructures:
Airport
Bus Interchange
Shopping Mall
Datacentre
Hotel
Theme Park
Embassies
Government office
Our HVM product in wide range with static, dynamic bollards, road blockers, arm barriers etc. which were according to ASTM, PAS68, IWA14 standard.  We can integrate the system with access control system, traffic lights, UVSS etc
Please feel free to contact us for your project.
Tel: (65) 6254 9851;
Fax: (65) 6256 8047
Email: enquiry@laiyewseng.com.sg
Attachment: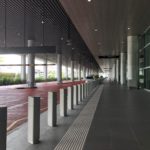 Documents:
Singapore_JEM_SPTT_1.jpg